Your WordPress header image is often the first thing visitors see. It conveys the first impression of your website. It should be of high quality and properly optimized.
Consider a potential customer visiting your website and encountering a header image that takes forever to load and is unappealing.
It will not only cause frustration, but it will also damage your brand's reputation. Thus, you need to optimize your WordPress header images.
Let's work together to ensure your website makes a great first impression.
In this article, we will go over how to optimize your WordPress header image so that it serves as an inviting gateway to your site.
What's the Ideal WordPress header image size?
Before we get into image sizes, have you ever wondered why you need a WordPress header image?
It's simple. The point is to make a strong first impression and get your point across.
If your WordPress header image is too small, it won't display correctly on most user's devices. Thus, it won't make a strong first impression or convey your intended message.
So, what is the ideal size for a WordPress header image?
Theme developers advise using header images with a 16:9 aspect ratio.
Common dimensions for this ratio include 1920 x 1080 px, 1280 x 720 px, and 1152 x 648 px.
They also recommend a header banner size of 1048 x 250 px.
How to Change a WordPress Header Image in WordPress?
After you've learned how to optimize your WordPress header images, you should change them. So, let's learn to change WordPress header images.
Usually, WordPress themes include header images. However, not all themes support header images.
You have a few options if you want to avoid switching themes but still want to add a header image.
You can add it through 'header.php' and use extra CSS, but these methods require coding skills.
A simpler solution is to use a plugin like 'Add Custom Header Images.'
Here's how to do it:
First, install and activate the 'Add Custom Header Images' plugin.
Create a page and name it 'The Headers' (as the plugin requires).
After adding the page, you'll see the 'Header' option in the 'Appearance.'
Go to 'Appearance' and click on 'Header.' It will take you to the header image customization options.
5 Best Practices to Optimize WordPress Images
If you're using WordPress, every image you upload has the potential to make or break your site.
Most notably, the images at the top of the page, such as WordPress featured images, WordPress background images, or WordPress header images.
Let's get through the best practices to optimize your WordPress header images.
Resize Image Dimension
The dimensions and size of an image affect how fast a web page loads. A header image with large dimensions has a large file size.
Large image files make web pages take longer to load. So, using an image with the right size and dimensions for your header image will help you avoid this.
So, what are the ideal dimensions for a header image?
WordPress doesn't give you a default size for the header image, but
Some theme developers recommend a 16:9 aspect ratio.
Some useful measures are 1920 x 1080 px, 1280 x 720 px, or 1152 x 648 px.
The header banner should be around 1048 x 250 px.
Compress Your Header Images
Images are important on websites because our brains process them 60,000 times faster than text. But larger image sizes slow down web pages.
Don't ditch images altogether! Instead, consider compressing the images to a manageable size. You can shrink your image file sizes by 50% to 90%.
There are two main types of image compression: Lossless and Lossy. If image quality is your top priority, use Lossless compression. But Lossy compression also works if you're okay with some image quality loss.
A HubPost image compression research found that ShortPixel compressed images 65% better than all other WordPress plugins.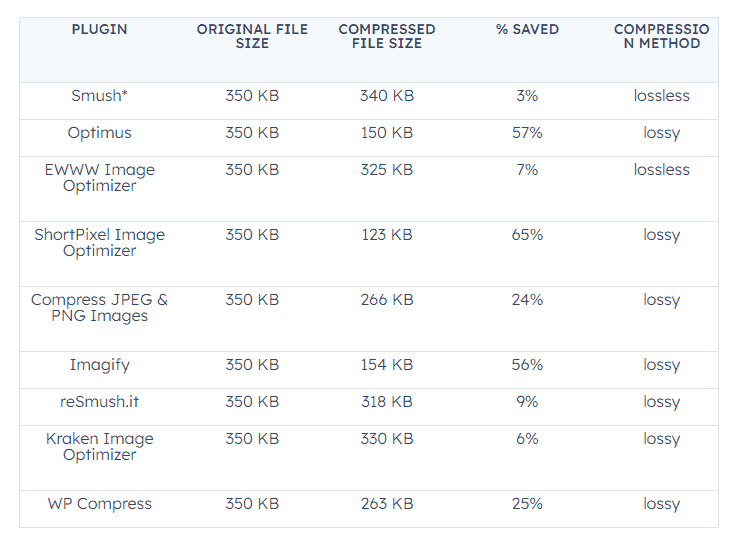 ShortPixel now compresses images up to 90% in WordPress. Yes, it does!

If image quality is your top priority, use Lossless compression. But Lossy compression also works if you're okay with some image quality loss.
Shortpixel offers a new Glossy image compression between the Lossy and Lossless methods. It keeps the image quality while reducing the image size to an optimal level.
If you've got many images to optimize, a plugin like ShortPixel Image Optimizer can be a time-saver.
Choose the Right Image Format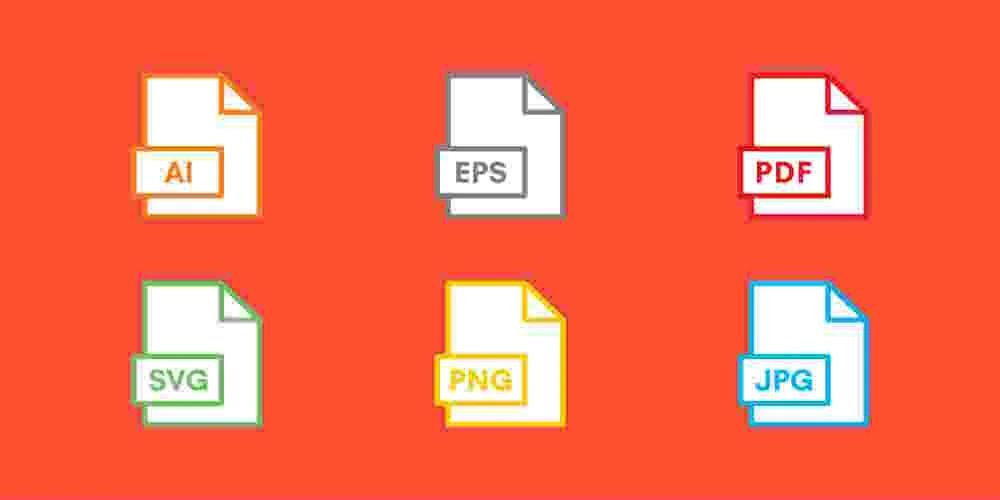 The image format you choose for your header is vital.
Say you need a transparent header image, but select the JPEG format, which doesn't support transparent image style.
So, the JPEG format doesn't serve you here. You need a PNG image format that supports the transparent image style.
Image format also affects compression and file size. For instance, JPEG is good for compression.
Which image format is best for your header images? JPG, PNG or GIF?
Here are some pro tips,
For general purposes, JPEG is the best option.
If you need transparent images, PNG is the way to go.
For animated headers, GIF is your choice.
Use PNG to preserve image quality even after compression.
Use Responsive Images
If your header image adjusts properly to different screen sizes, it can make your site look good.
The opposite damage will hurt your website because 70% of users share negative experiences.
Setting up responsive images in WordPress is a breeze. WordPress will automatically generate different versions of your images to fit different devices.
If necessary, you can also change the sizes in the functions.php file.
Use plugins like ShortPixel Adaptive Images if you'd prefer a simpler and more automated solution.
Using a Content Delivery Network (CDN) like Cloudflare is another good way to speed up your website and improve image delivery. You can relax without worrying about small image sizes.
Optimize the Image for SEO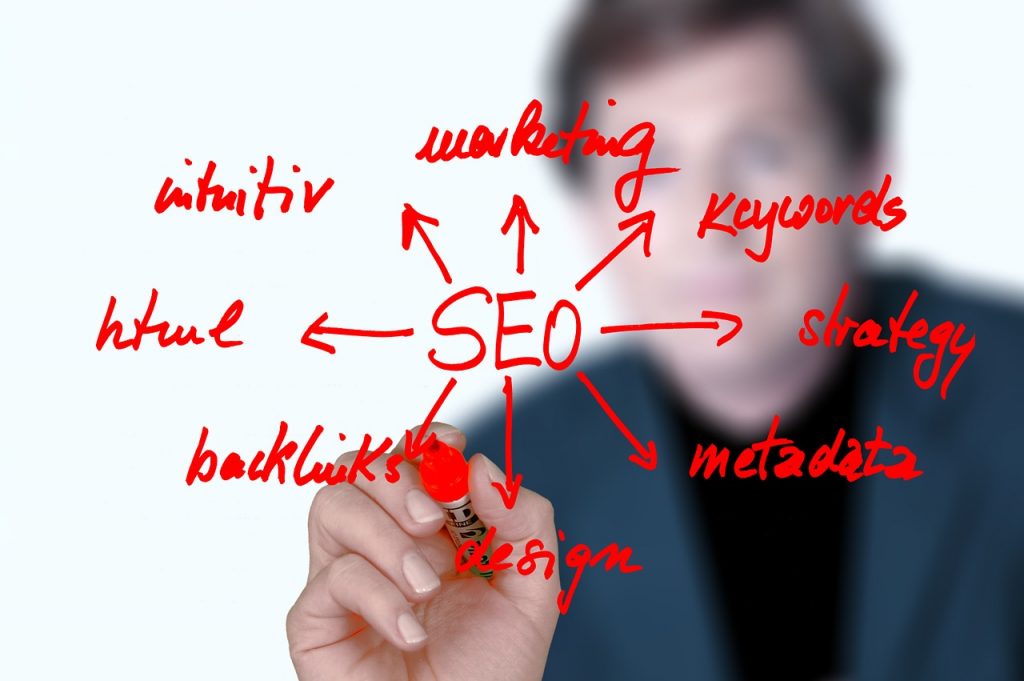 A header image impresses readers and attracts search engine traffic. Over 20% of Google searches are for images, which emphasizes the importance of header image optimization.
You can easily SEO-optimize header images. You don't have to be an expert search engine optimizer to do it.
Here's how you can optimize your header image for SEO:
Use a keyword-rich file name for the image instead of a generic one. Use shortpixel-header.jpeg' instead of 1201455.jpeg.
When adding alt text, provide a descriptive description that conveys the image's content.
Include relevant keywords in the alt text.
However, ensure that the inclusion of keywords feels natural and you don't force them.
Final Words
Your header image serves as your digital handshake at the grand entrance to your website. You should keep it up to mark to keep your brand reputation.
This guide gives you the skills to make that first meeting memorable.
Now that you have learned about perfect header image dimensions, how to change them easily, and image optimization for speed, SEO, and responsiveness, optimizing your WordPress header images shouldn't be a great deal for you.