Our packages
From 100 images to 100 million images per month, we have you covered.
Billed Yearly 2 months free
Do you have questions? Check our
FAQ
or
contact us
. We're here for you 24/7! :-)
ShortPixel Google Drive Optimizer
ShortPixel Google Drive Optimizer is a web application that helps you reduce the size of the images stored on your Google Drive.
This allows you to better use your Google Drive space.
Always here,

24/7

support

No commitment, cancel

anytime

100% safe, you can

restore

your files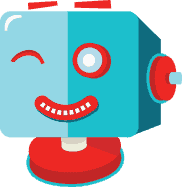 9400656051
images already optimized
on 1 million+ websites by more than 500,000 users worldwide.
So far, we saved the web over 700,000TB of traffic.
Greg Findley
We achieved perfect GTMetrix scores, and 99/100 Google PageSpeed with ShortPixel AI
"We recently made the switch to ShortPixel AI to improve our site's performance. With a combination of WordPress plugins, we have achieved a Google PageSpeed score of 99 for mobile and 100 for desktop. As well as an A grade, 100% for performance/structure with GTMetrix. How amazing is that?" Read further...
jcv (@psykonevro)
Simple and efficient
"Works right out of the box, does its job very efficiently, fully integrated into WordPress admin, this plugin is a must!"
alphablossom (@alphablossom)
Works great
"Recently got this and replacing the other image compression tools on all of my and my clients' websites. Highly recommended!"
EBrockway (@ebrockway)
Awesome plugin, support beyond what I was expecting
"I really love the fact that I don't have to care about making custom thumbnails sizes anymore! I just trust the plugin with that, and it does a better job than mine 🙂 Support is also awesome, in a very short time manner, they implemented changes in the plugins so it is compatible with every plugin that I use! Those guys are not kidding! Cheers and long life to SP!"
Cristian (@cristianraiber-1)
Out of this world experience
"It works great! We're using it alongside Cloudflare. I was waiting for a solution like this to hit the market and I'm glad I've found ShortPixel's."
FAQ - Google Drive optimizer
How are the credits counted?

Each image or PDF optimization uses 1 credit. Videos are charged by their initial file size, each 5 MB requiring a credit. For more details about how the credits are used please see here.

Lossy, Glossy or Lossless – which one is the best for me?

For GD Optimizer we generally recommend the Glossy optimization algorithm. You can run some tests and see how the algorithms compare on different images here.

How much space can ShortPixel save?

Usually, the unprocessed images from a camera or mobile phone can be reduced by over 80%. The PDFs usually get reduced by 50%.

Can I restore my images? What happens with the originals?

You can go to your Google Drive account and restore your file from the file version history.

What types of formats can be optimized?

ShortPixel optimizes JPEG, PNG, GIF and PDF type files.

What payment methods are accepted?

We accept payments via PayPal and credit card.

Do you I need to keep my computer on while optimizing?

Once you start the optimization process you can close the browser window or even shutdown your computer. The optimization process will continue to run on ShortPixel's servers and an email will be sent to you when the optimization finishes.
How does the one-time plan work?

After the free sign up, you can purchase a one-time plan for processing your images. You can use it for bulk optimizing your Google Drive images if you have a large amount of images.

How do monthly subscriptions work?

After signing up, you can upgrade to any of our available monthly plans. They give you access to larger image quotas that renew automatically each month. After purchasing a monthly subscription, the billing happens automatically each month until you decide to cancel your payment. No headaches. :)


Do you have one-time packages?

Yes, we do. The credits that come with our one-time packages never expire.
Yummy! :-)

Do I have to pay monthly or one time?

We have both options available. One-time credits never expire but with monthly plans you pay less per credit. Check out our prices here.

When can I cancel a monthly plan?

Whenever you want. The credits that are still available for the current billing period remain available until the end of that billing period. At the end of it, you won't be billed again and the plan will be reset to the free plan.

When do credits expire?

Monthly credits expire after 30 days while one-time credits never expire.

What happens after I optimize the 100 FREE images?

If you exhaust your free image credits, ShortPixel Google Drive Optimizer will stop optimizing. You can either wait for the next month's quota when your plan renews, or you can buy credits.

I'm stuck. What do I do?

The ShortPixel team is here to help. Contact us!