Large product image dimensions or oversized file sizes can slow down WooCommerce stores.
And what exactly is the impact of this slowdown?
A 1-second delay in page response can reduce conversions by 7% reduction in conversions. If your e-commerce site makes $100,000 daily, a 1-second page delay could cost you $2.5 million in lost sales.
Terrifying enough?
To avoid being hurt at the heart of your business, perform a website audit to optimize your WooCommerce product images and fine-tune the image dimensions, file sizes, image formats, or image compression.
Let's learn how to optimize WooCommerce product images and make them work for your store.
What's the Ideal WooCommerce Product Image Size?
Product images greatly impact your WooCommerce store. Placed perfectly, it will attract more visitors or disrupt the user experience. Likewise, 83% of shoppers agree that product photos influence their buying decisions.
Small product images can be blurry. Larger ones can slow loading times, frustrating customers and affecting their experience.
Therefore, whether you are moving to WooCommerce or continuing to thrive on this platform, choosing the right product image size is key for your online store.
What's the ideal WooCommerce product image size?
Go for dimensions between 800px and 1000px
Consider 2000px for complex, detailed images.
Images and loading speed must be balanced
Best Practices to Optimize WooCommerce Product Images
Your product images reflect the quality of your website. It improves user experience, grows SEO rankings, and improves conversion.
Let's go over the top 7 best practices to optimize WooCommerce product images in your WordPress website:
Resize Image Dimension
Product images can transform your online store in a variety of ways. Thus, you need to keep your Woocommerce product images top-notch.
Image size and file size depend on dimension. When your product images are larger, so are their file sizes. It may cause your Woocommerce product images to load slower.
70% of consumers say that page loading speed affects their buying choices. That's why it's crucial to choose your product image dimensions.
What's the right image dimension for a WooCommerce store?
For simple products like T-shirts without too many details, aim for dimensions between 800px and 1000px wide.
But if your products have complex information that customers want to zoom in on, consider going for a dimension of 2000px.
You can resize your Woocommerce product images using popular photo editing tools like Photoshop, Paint, and Mac Preview.
Compress Your Product Images

Image file size matters a lot for online stores. Big image files slow down your store. If your store takes more than 4 seconds to load, 63% of shoppers might leave, losing potential customers.
So, compress your Woocommerce product images.
Using compression, you can reduce the size of your Woocommerce product images by almost 90%. According to Google, this can save up to 250 KB on 25% of pages and up to 1MB on 10% of runners.
You can use online tools like Shortpixel Image Compressor to compress images. It reduces the size of your image files while maintaining their quality.
If you're dealing with hundreds or thousands of images, consider using a plugin like Image Optimizer. It compresses automatically, saving you a lot of time and effort.
Choose the Right Image Format

The image format is closely related to image file size, which directly affects the loading speed of a website.
A mere 0.1-second improvement in mobile website speed can lead to an 8.4% increase in retail conversions.
What is the best image format for a WooCommerce store?
JPEG is the most widely used image format for e-commerce.
Amazon and eBay, two of the biggest names in online retail, favor JPEG because of its high compression ratio and low file size.
However, if you require transparency in your Woocommerce product images, use the PNG format. PNG is also excellent for displaying complex image details. If your products require fine details, PNG is your best bet.
Adjust Image Thumbnail Size
When you're in a store making a cat shopping list or going through your cart, you need to see the right thumbnail images for each item.
When a user enters an e-commerce store, the first thing they see are the product thumbnail images.
Potential customers may leave without exploring or purchasing if the thumbnails fail to capture their attention and appear unappealing.
It is critical to ensure that your store's product thumbnail image size is optimal for it to look great on all screen sizes.
The thumbnail image size in WordPress is 150px by default.
However, WooCommerce's default size is 300px, which works well on various devices.
If you want to change the thumbnail image size, you can do so.
Use a Content Driven Network (CDN)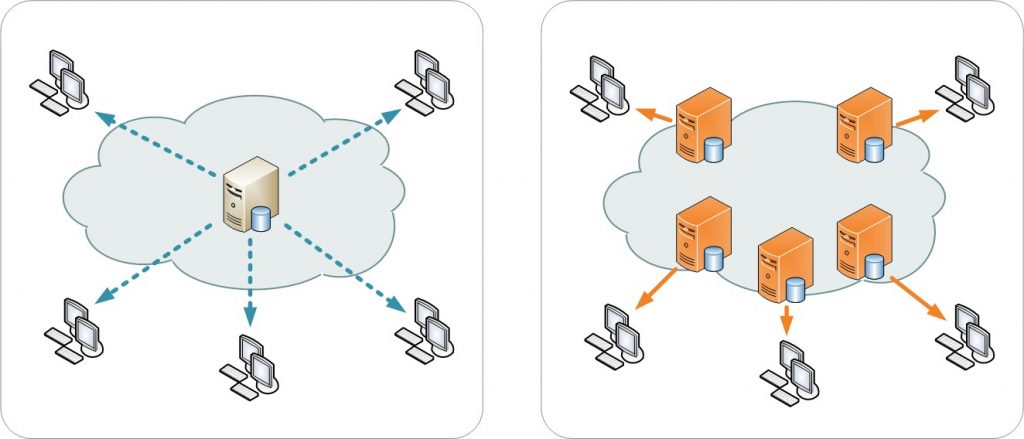 Did you know that images make up 65% of a webpage?
So, optimizing image loading is vital in ensuring your store loads quickly. Using a CDN is one way to accomplish this.
A CDN caches webpage images on a virtual server, eliminating the need to connect to the original server.
This results in faster image loading. Websites that use CDNs can reduce load time by 50% or more.
CDNs also speed up image loading by retaining compressed image versions. It's simple to enable a CDN for your WooCommerce store.
You can use popular CDNs like Cloudflare, Jetpack, and Google Cloud CDN.
CDNs speed up image loading and protect your store from DDoS/DoS and crashes.
Consider using a CDN to improve your online store's speed, security, and reliability.
Optimize Image SEO
Search engines have become an integral part of our daily life. Brightside reports that 68% of online experiences start with a search engine.
For e-commerce websites, search engines play a major role in driving traffic, accounting for a significant 37.5%. Optimizing your WooCommerce product images for SEO is crucial to tap into this traffic source.
Here are some helpful tips:
Use descriptive and keyword-rich names for your product image files.
Use descriptive alt text and the target keyword for product images.
Create meaningful titles with keywords that accurately describe the product image.
You can increase traffic to your WooCommerce store and increase conversion rates by optimizing your product images for WordPress SEO.
Organic search traffic converts better than other sources. Thus, optimizing product images is worthwhile.
Block Product Image Hotlinking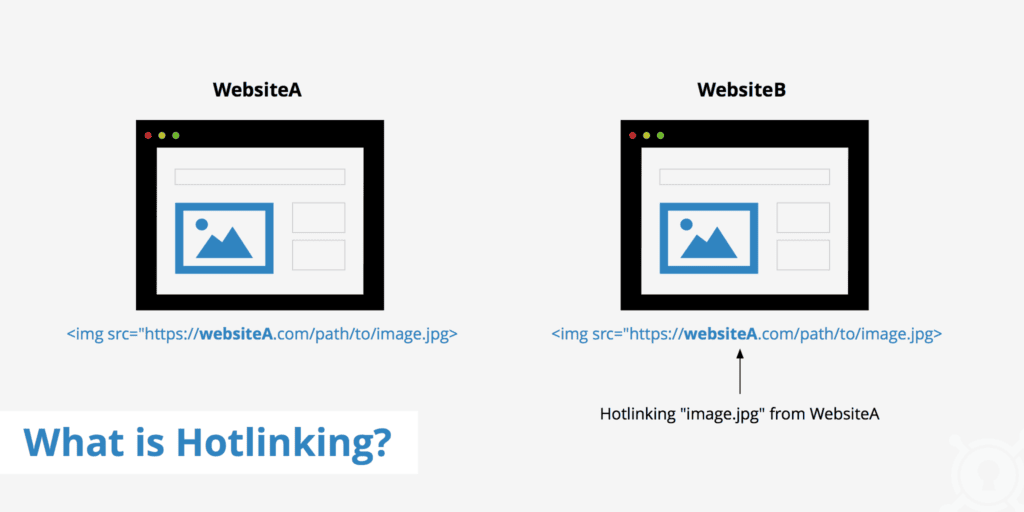 Preventing image hotlinking is critical to protect your server's bandwidth and ensure a smooth user experience.
Hotlinking can slow down your store and jeopardize content control. It also interferes with image optimization efforts.
You retain control and improve store performance by preventing the hotlinking of your images. You can also protect the integrity of your WooCommerce store.
There are a few methods for preventing product image hotlinking in your WooCommerce store. You can use a CDN, modify your .htaccess file, and use a WordPress plugin.
Plugins can easily block product image hotlinking:
Install and activate the 'All In One WP Security and Firewall' plugin.
Navigate to the 'WP Security' menu, select 'Firewall,' and click 'Prevent Hotlinks.'
Check the box next to 'Prevent image hotlinking.'
Save your settings.
Summary
High-quality WooCommerce product images are your secret weapon for boosting conversions and improving shopping experiences in ecommerce. And optimizing those images will make your website load faster and take up less space.
Image compression reduces space, thumbnails engage customers, while CDNs speed up loading. Besides, SEO-friendly images and hotlinking protection keep your store visible and safe.
With these insights in hand, it's time to take your WooCommerce store to the next level. Optimize your WooCommerce product images today to attract customers, convert them into buyers, and keep them coming back.