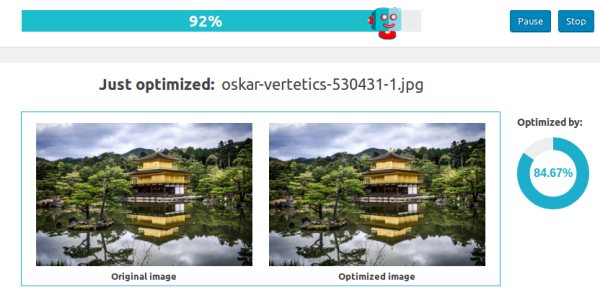 We are often asked how ShortPixel plugin works. That's why we decided to write this small article to explain how our service handles your images.
ShortPixel functions on the SAS model (software as a service). It may sound complicated, but it basically means that the algorithms used to compress your images do their job in the cloud.
How image optimization is done
SortPixel copies your images on our servers, it compresses them keeping the originals in the backup folders, and then it replaces your images with the optimized ones. Simply as that!
The whole process goes through the following steps:
– A list of images is sent to ShortPixel servers.
– ShortPixel pulls the images from your site, copying them in the cloud.
– Our algorithms process your images.
– The plugin checks if the optimization process is finished and it copies the images back to your server.
– At the same time, your original images are moved to a backup folder.
As you could see, the optimization needs three components: your WordPress website, the ShortPixel plugin, and our servers. Your website stores the images either in the Media Library or in custom folders. ShortPixel plugin is the interface between the WordPress site and our cloud. It has over 40,000 active installations and the user-base is growing fast. Finally, there are the ShortPixel servers which run powerful compression algorithms tested on over 180 million images.
One important note is that ShortPixel optimizes the last added images first.
ShortPixel image compression solutions for other CMSs
We have different tools which can help you to connect your site with our servers even if you don't use WordPress. ShortPixel Website Optimizer is the second most used tool after our plugin and it brings automate image optimization to other CMSs than WordPress.
We will show you how ShortPixel Website Optimizer works with some popular CMSs in a series of articles. The first tutorial is available, and shows how image stored on Joomla websites can be compressed.
If you want to test ShortPixel optimization before installing our tools, then go to the online image compressor and reduce the sizes of some pictures.