As technology has evolved and shaped the way we interact with other people or businesses online, photos have become an indispensable piece of the puzzle. Many businesses rely on high-quality, pixel-perfect photos to grow and succeed.
For example, imagine a website or blog post that has no images at all – yes, very boring. Images serve a variety of purposes, such as making it easier for the reader to understand what you are saying (making the learning process more fluid), or helping to create a break in the text. That's when images on plain backgrounds come in handy.
Together, we will review the 7 best background remover tools we consider the best on the market.
Why transparent backgrounds?
From product images to user experience and marketing, photos can play an important role in defining a company's goals and mission. That's why it's important to give photos a special touch.
Images with transparent backgrounds serve multiple purposes, like creating visually-appealing details or maintaining a consistent flow of pictures. That's especially true for product images, by simply adding a background color. Even though removing the background from an image can be a tedious and time-consuming task, especially if you're not moderately proficient in using design software. Luckily, an online background remover tool is an effective solution that can help you achieve that all by yourself.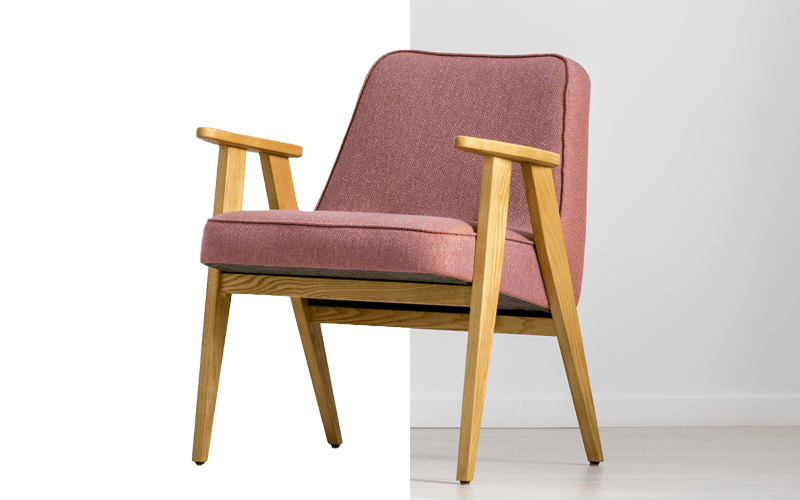 Best background remover tools
A background remover tool helps isolate a subject (person, object, etc.) by clearing up the space around it. Such a tool is essential in eCommerce and product photography because using product images on a plain and light background has become the industry standard. It is less distracting and helps the customer focus on the product. Amazon, for example, actually requires its sellers to upload products with pure white backgrounds.
However, the real problem is: how can we easily remove the background from an image without feeling overwhelmed? Let's dive straight into it. Below are the online background remover tools we consider the best.
The ShortPixel online compression tool comes with the ability to remove the background from an image. Besides that, the tool also includes other great features, especially handy if you want to upload the image on a website, such as image compression, resizing, ability to remove EXIF data, CMYK to RGB conversion, and WebP / AVIF generation.
This tool is completely free, and all you have to do in order to remove the 10Mb file upload limitation is to create an account.
PROs:
Free
Good results
Bulk removal (drag and drop the images to have their background removed)
Other handy features besides background removal
CONs: Overall no downsides
This is a very simple and easy-to-use free WordPress plugin, which means it's just the right tool for you if you just want to remove the background of images on your website.
All you need to do is install the plugin like any other plugin, go to Media Library and click on the Remove Background link. If you want to learn more about how to use the feature, read the article "How does the "Remove background" feature work?".
PROs:
Free
Same technology as ShortPixel's online compression tool
Works directly on your website
Other handy features besides background removal
CONs: Overall no downsides
A simple online tool designed by the team behind Kaleido, specifically made to easily remove the background from an image. All you have to do is upload your image and let remove.bg do the rest of the work.
While it is a great solution that comes with certain handy tools, and an API that you can integrate with an application or workflow, there is a steep price to pay for it.
The free version allows you to download the image at a limited resolution. Their pricing plan, at the time of writing, is broken down into 2 tiers: subscription plans (paid monthly or yearly) and pay-as-you-go (one-time payments). The amount of money you spend for each credit (1 image = 1 credit) depends on the plan you purchase; a higher tier means less money spent per image. For instance, a higher tier of 4,000 one-time credits would cost €999 (€0.25 per image), while a lower tier of 200 credits at €99 would cost more per image (€0.50).
PROs: Great AI
Good results
API integration
Bulk removal with Windows/Mac/Linux app
Photoshop plugin
Zapier integration
CLI-based background removal
Android app
CONs: Steep pricing
PixCut comes with a simple and intuitive way to remove your background from an image, and it's accompanied by tools to accelerate the process. For instance, you get a Windows/MacOS software for bulk removal, plugins for Figma and Shopify, and an API you can integrate to bring their technology into your own application.
While the free version allows you to download the image at a limited resolution, the pricing structure is similar to the one from remove.bg, but cheaper, especially for the higher tiers. For instance, while it costs you €0.40/image if you purchase 500 credits with remove.bg, PixCut offers the same number of credits at less than half the price, at $0,20 per image.
PROs:
Very good results
Online bulk removal
Reasonable pricing
Bulk removal app for Windows/MacOS, API
CONs: Overall no downsides
Working similarly to the above tools, removal.ai is another online solution to remove the background from your images. It also comes with an API and a bulk removal solution for Windows and MacOS.
With the free version, you can download the images at a lower resolution. For images at a higher resolution, this service follows the business model of the services aforementioned, and comes with a similar strategy. While the pricing tiers are in-between remove.bg and PixCut, the latter remaining the lowest so far. Even so, we consider the pricing quite decent.
PROs: Bulk removal app for Windows/MacOS and API
CONs: Credit rollover only on-demand for monthly subscriptions
Clipping Magic makes it easy to remove the background from your images, and we like the built-in tools that allow you to edit the output until you are satisfied. You can download a size-limited preview result free for non-commercial use, but you are required a paid plan for full-size results and commercial use.
Unlike the tools above, Clipping Magic doesn't have a pay-as-you-go pricing structure, but the subscription plans are the cheapest for this tool so far: the Pro plan at $12,99 per month comes with 500 credits per month.
PROs:
Affordable compared to the above tools
Online bulk
API
Built-in tools to edit the output after the background is removed
CONs: Unsatisfactory results
Colorcinch (formerly Cartoonize) comes with a background removal tool that instantly removes image backgrounds with precision and the power of artificial intelligence. However, the tool to remove backgrounds is only available with a paid plan.
We consider the yearly plan a good value for money, considering the fact that you get access to a ton of photo editing features.
PROs:
Very cheap
Good results
Unlimited
CONs: No bulk (might be available soon with the upcoming Batch Editor).
Adobe Creative Cloud Express (formerly Adobe Spark) is an online design app for social media graphics, flyers, posters, and many more. That also includes a free feature to remove the background of your photos.
The pricing plan is straightforward at $9,99 per month, but you actually pay for more premium features for Cloud Express, not the background removal feature. Therefore, there is no need to subscribe to their paid plan unless you would like to use everything the app has to offer.
PROs: Free
CONs: Limited features, no bulk removal
Conclusion
Removing the background from your image shouldn't be a terrifying demeanor anymore. In fact, it is way easier to do that thanks to the latest technological progress. Now that you have a general idea of how things work, all you need to do is get started.
Among the free background remover tools listed above, we consider that ShortPixel is the winner. The process itself is very fast, requires little intervention, and the results are great.
If you have a WordPress website and you need to remove the background from the uploaded pictures, Enable Media Replace is a no-brainer.
Finally, if you want to consider paying for such a tool, PixCut and remove.bg are great choices – able to provide a seamless experience along the journey, from start to finish.
Did we miss a tool you love using? We would like to hear about it!