Did you know that you can also optimize the photos on your Google Photos account? And it's not even complicated, you just need to use ShortPixel's Google Drive Optimizer!
Everybody knows that free Google accounts have a 15 GB limit, so if you want to get the most of it, these are the steps to follow to compress your photos.
IMPORTANT: Remember that Google Photos can store your images in two different qualities: Original or High (now named Storage saver). Images uploaded to Google Photos in High quality before June 1, 2021, do not count against your quota, which means that you should not optimize images uploaded in High quality before June 1, 2021, or you will end up increasing your used quota!
Now let's take a look at the compression process:
1) Go to your Google Photos and download all the images you want to optimize.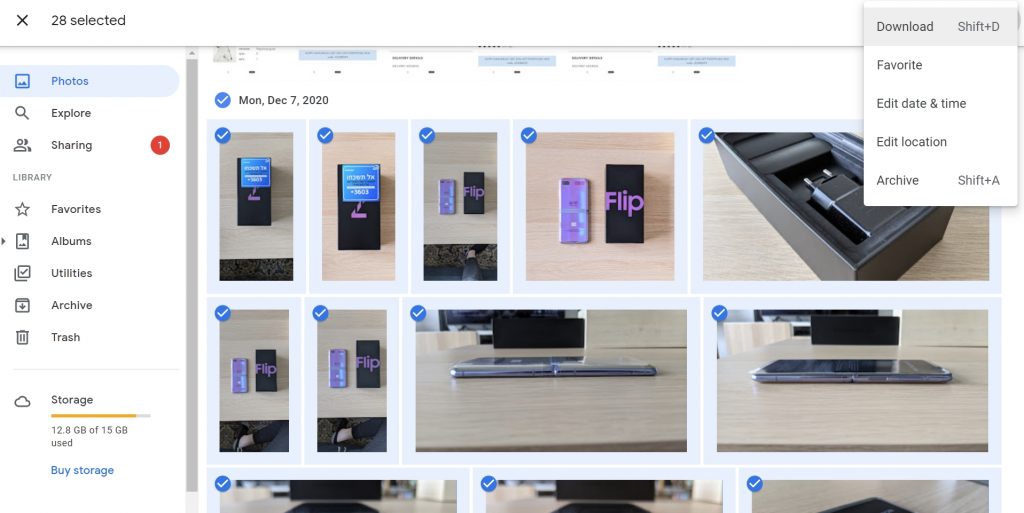 2) Take those images you just downloaded and upload them to any folder you want in your Google Drive.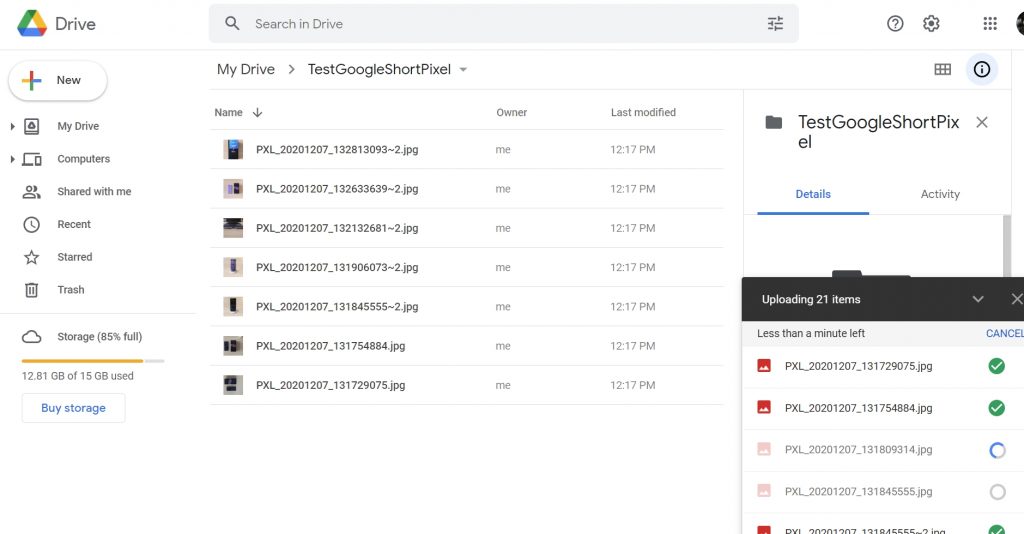 3) Create a ShortPixel account if you don't have one yet. If you do, simply log in to your account using this link.
4) Go to the Google Drive Optimizer menu: Google Drive Optimizer
5) Follow the steps to connect to your Google account and when asked to give permissions to the ShortPixel app, make sure you select the "See, edit, create, and delete all of your Google Drive files" checkbox.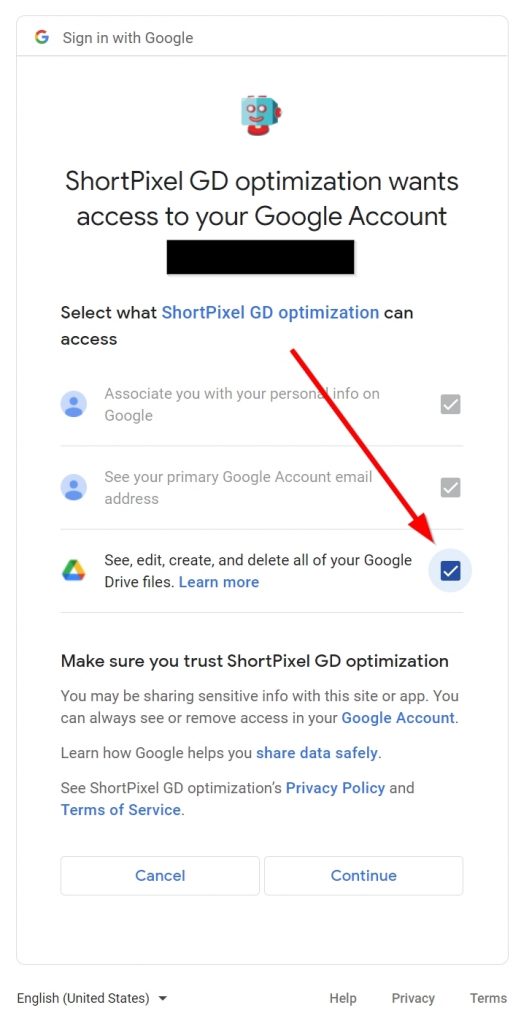 6) Back in shortpixel.com, on the Google Drive section, choose your folder and optimize it. When clicking on the "Optimize" button, remember to keep the EXIF data if you want to preserve the date when the picture was taken.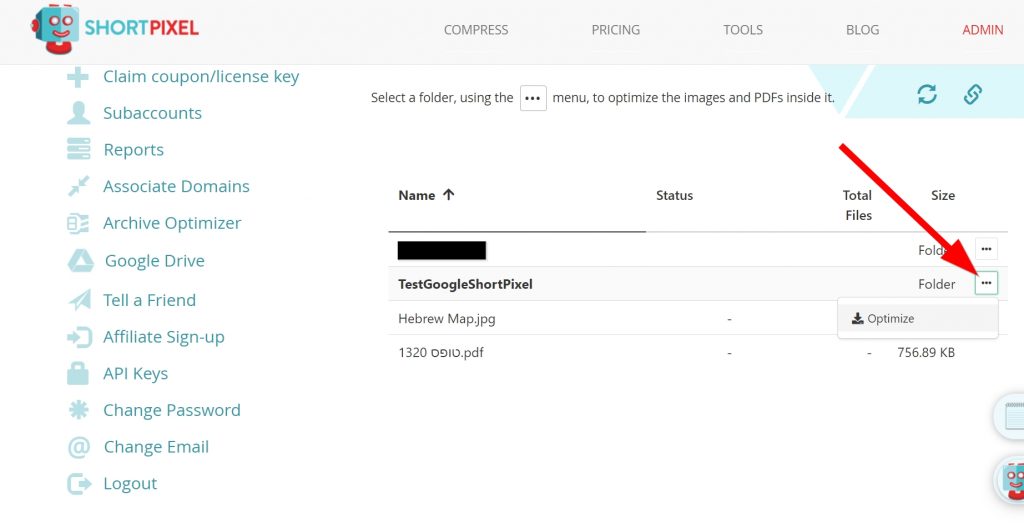 7) Wait until it gets optimized…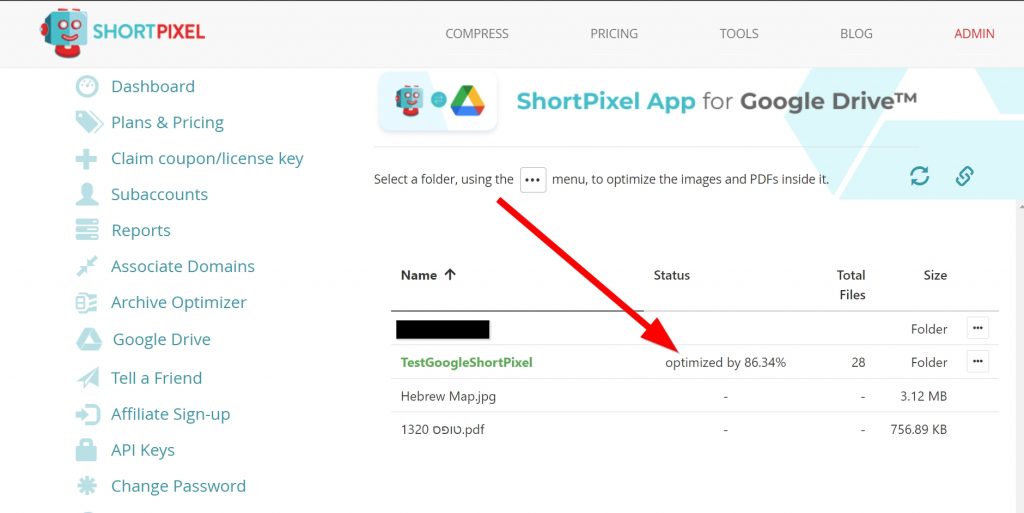 8) All right, your images have been optimized. Now we need to reupload them to Google Photos. So, first of all, go back to your Google Photos and delete the originals.

9) Still on your Google Photos, upload the optimized images from your Google Drive, using the Google Photos import option.

10) Remove the photos from Google Drive.
11) That's it! As you can see from this screenshot of an example, Google Photos reports now a 284.5 KB photo, while the original downloaded on our PC was 2.05 MB.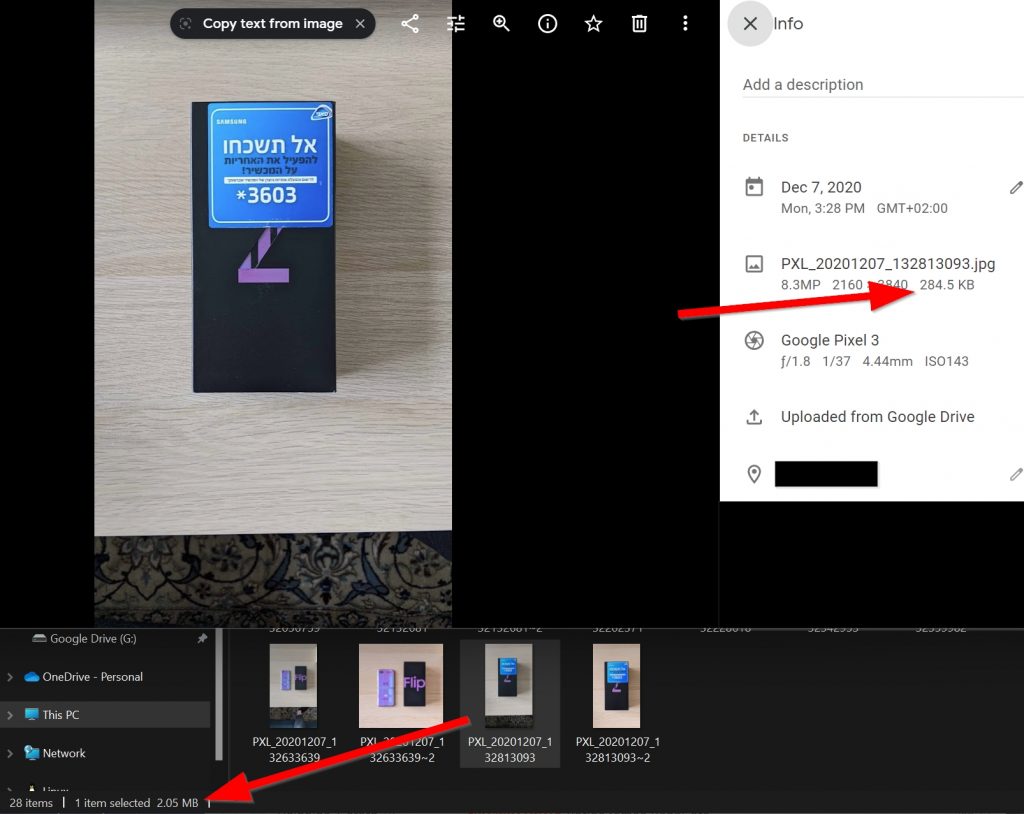 Are you ready to enjoy the feeling of having beautiful images in your Google Photos, and, at the same time, enough space for all of them? Then come over to ShortPixel and play with this awesome new feature!