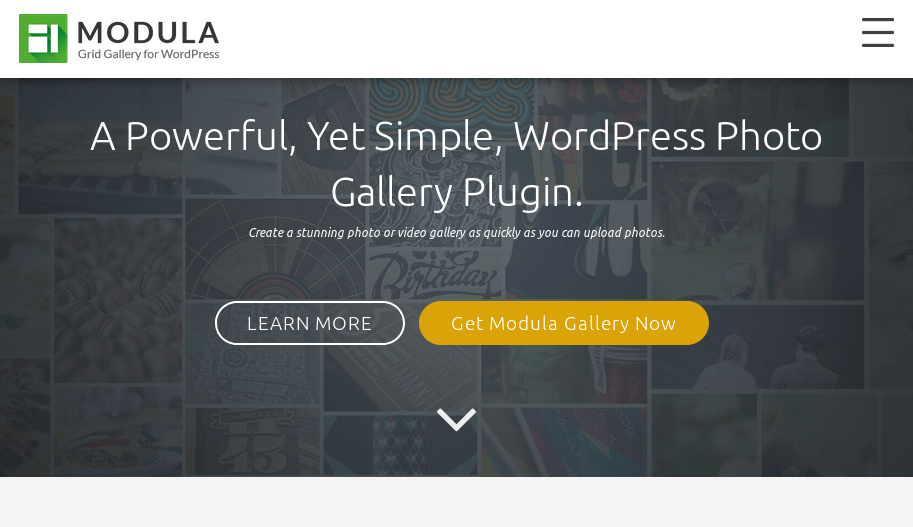 Modula and ShortPixel are happy to announce a new partnership to take your WordPress images to a whole new level!
You probably already use ShortPixel to optimize the images you display on your WordPress site. Now, take advantage of a special deal to display those optimized images in stylish galleries.
Modula is a flexible WordPress image gallery plugin that makes it simple for you to quickly create masonry galleries from your images.
And starting today, ShortPixel users can get 20% off the Pro version of Modula.
Below, we'll give you a sneak peek at Modula and take you through how Modula can help you quickly create great-looking galleries while still giving you more control over advanced settings if needed.

Modula Lets You Create A Stylish Gallery With Just A Few Clicks
Modula helps you get quickly up and running with galleries that look like this: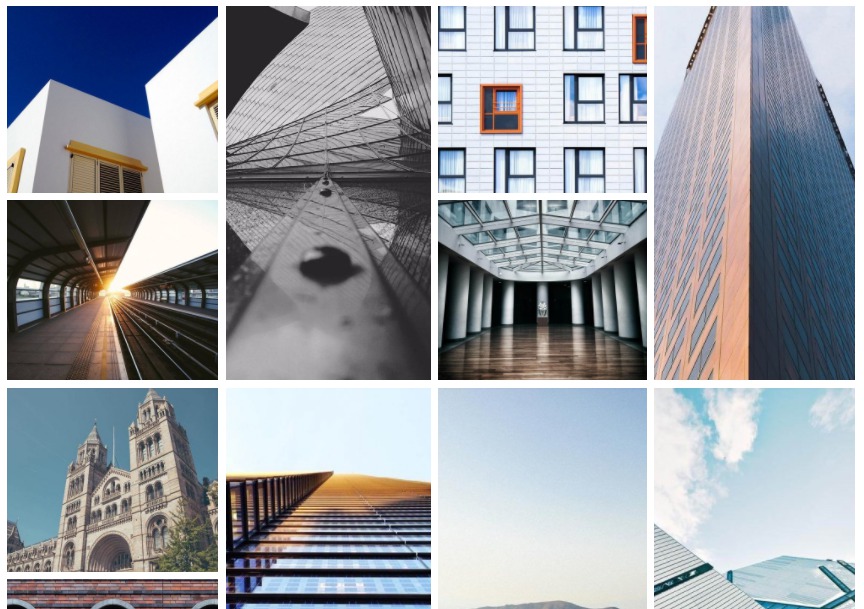 Or even filterable galleries like this: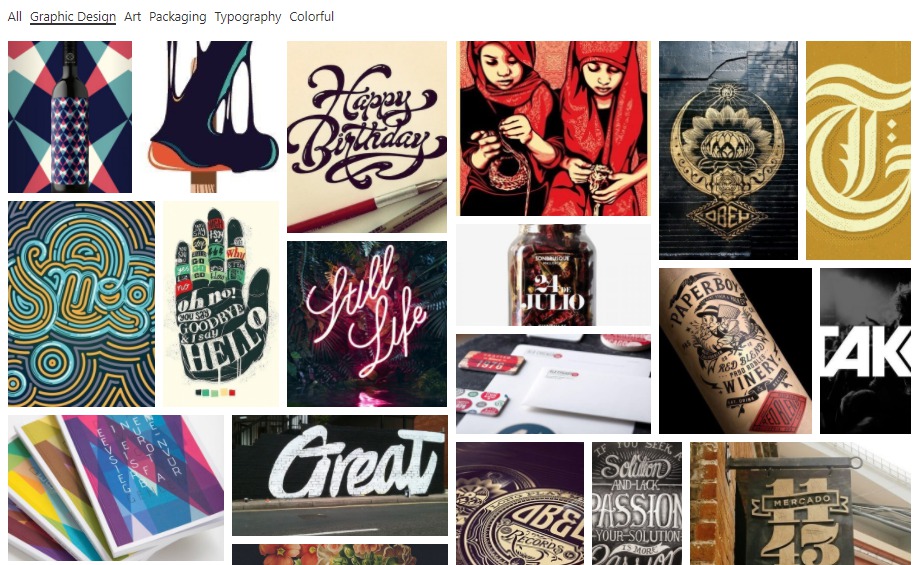 Or any number of other permutations with hover effects, spacing, social media buttons, and lots more.
To help you create galleries quicker, Modula divides the creation process into two parts:
– A quick start wizard that lets you get up and running with a working gallery in just a couple minutes.
– An optional advanced settings area where you can get your hands dirty and customize various aspects of your gallery.
To create a gallery, all you do is give it a name and configure its width and height: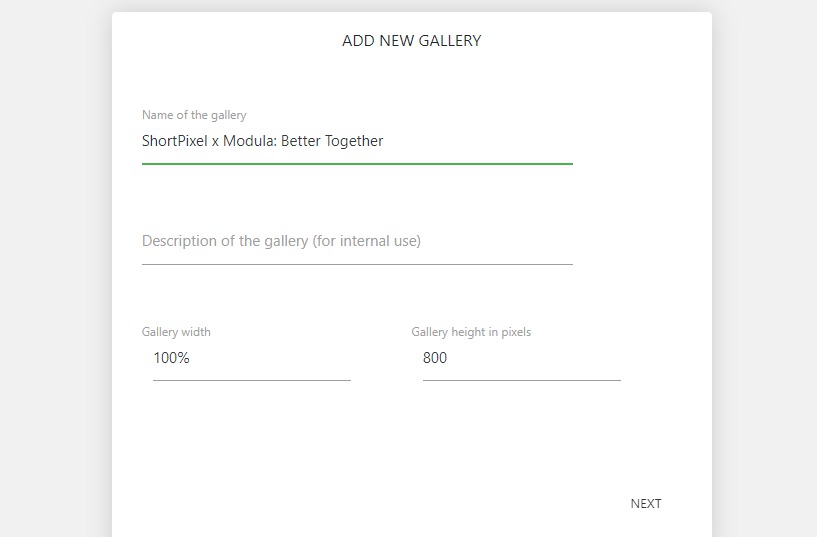 Then, if you want to display titles and captions for your images, you can choose where Modula should pull that information from. Or, you can always opt to skip the titles and/or captions: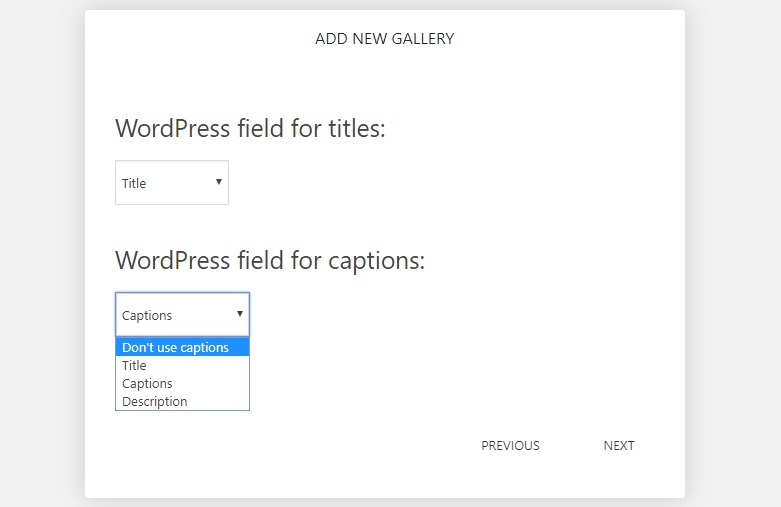 Finally, all you need to do is:
– Choose the minimum width or height for images in your gallery
– Upload your actual images and arrange them with drag and drop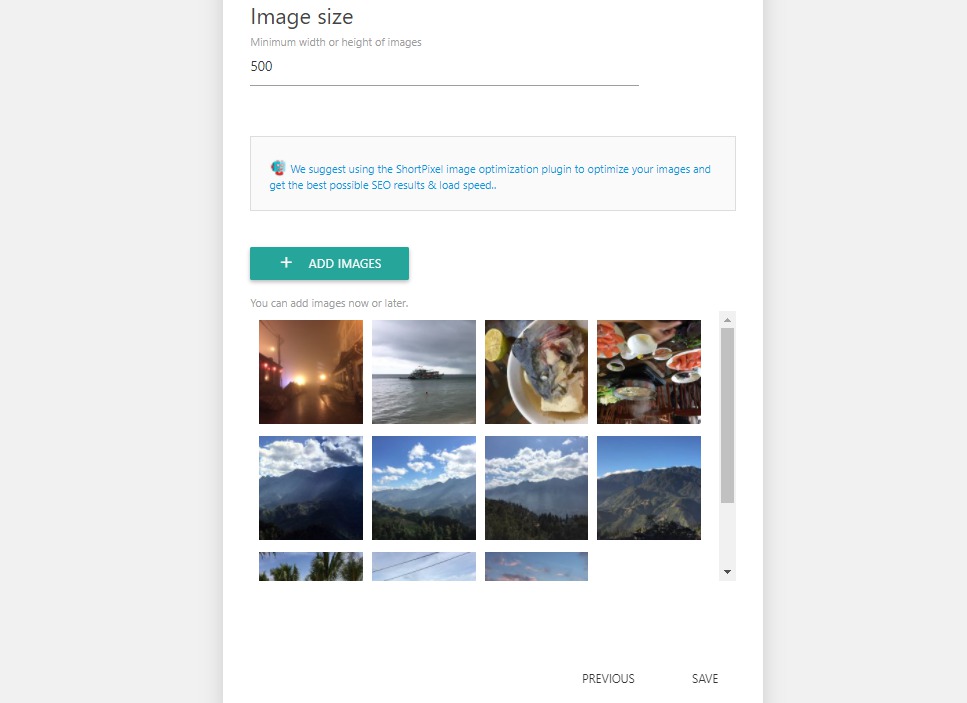 Then, all you do is save your changes, grab the shortcode, and enjoy your brand new gallery.
Without touching a single advanced setting, here's what the above gallery looks like: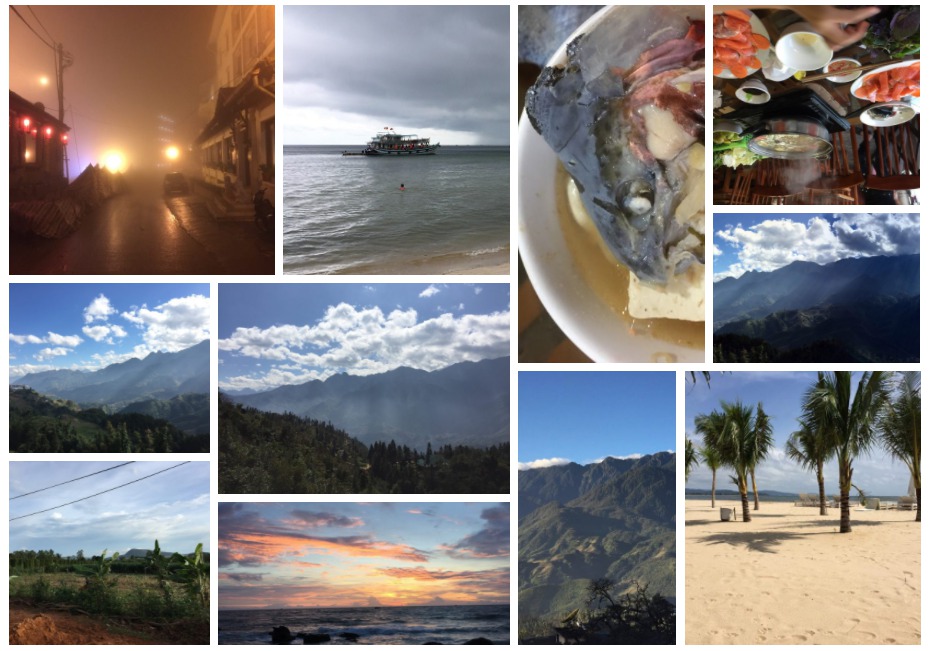 Get Your Hands Dirty With More Advanced Settings
Modula doesn't make you look at any advanced settings if you don't want to.
But if you do like getting your hands dirty, each gallery has its own settings area that lets you further customize the gallery.
For example, if you want to add social sharing buttons when a user hovers over an individual image, all you do is go to the Social area and choose the networks you want to display: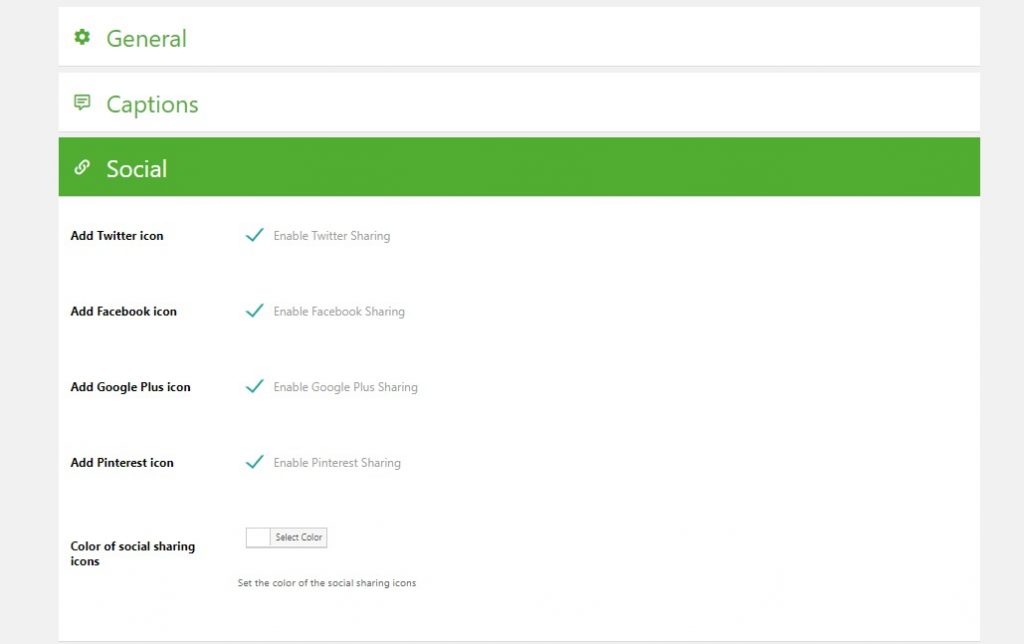 Similarly, you can also change the border and shadow for your gallery by hopping into the Style tab: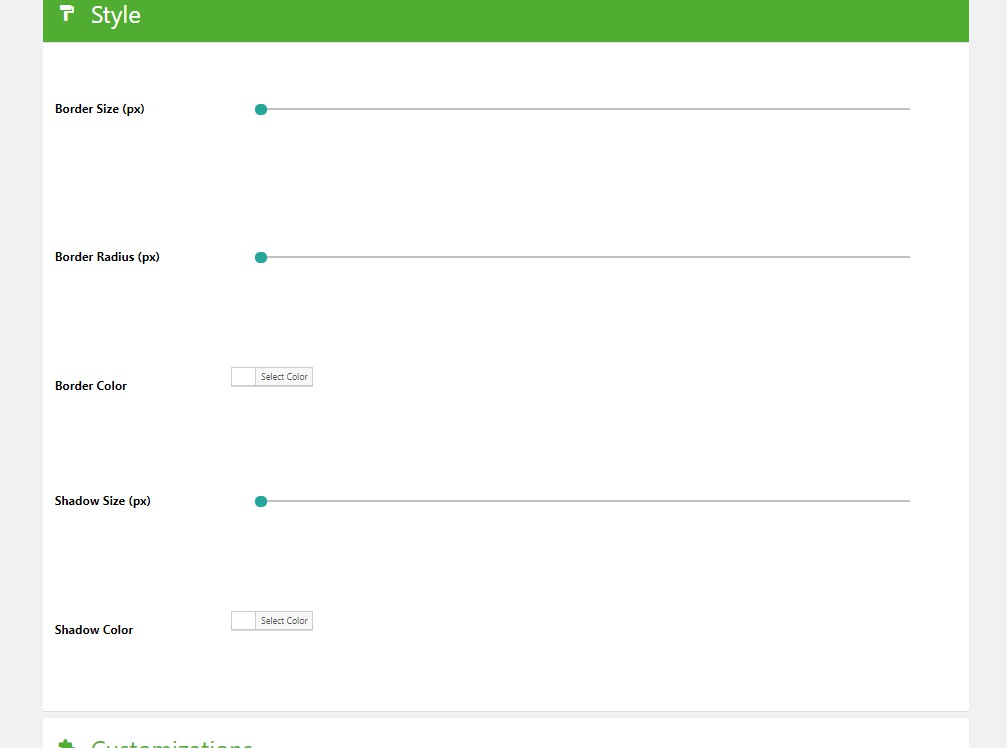 And if you take advantage of our special partnership to purchase Modula Pro, you'll also be able to:
– Set up category filtering so that visitors can click a tag to filter your gallery (with or without a page reload)
– Choose from 12 different pre-built hover effects for when a visitor hovers over an individual image
– Add animation effects when your images load like slide-ins and rotations
– Remove the 20 image limit in the free version
You already have the best tool to optimize your images! Now, check out Modula and display those optimized images on your website in style.
You can get started with the free version of Modula And if you want to upgrade, remember that, as a ShortPixel user, you'll get 20% off your purchase by using the discount code: SPLOVESMODULA