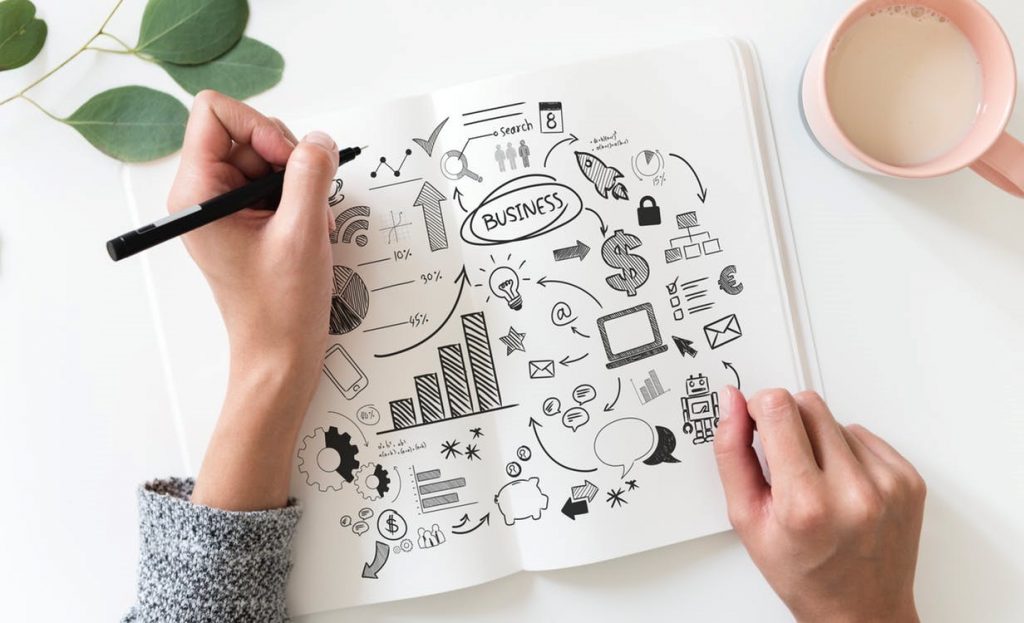 Now is the best time to launch an online shop. After all, by 2021 there should be approximately $4.5 trillion gained from online sales. With mobile traffic accounting for nearly half of all global internet activity, you can bet that there will be an estimated $319 billion in mobile online sales as well.
Pairing these surprising statistics with the fact that it's super simple to launch an online shop, even if you just want to create a home based business, it's safe to say there's never been a better time to open a shop.
That said, with online sales continuing to rise you can also bet there will be a lot of competition, no matter what industry you get into. That's why is important you check out this arsenal of tools designed to help your eCommerce shop grow:
1. MailChimp
Email marketing is one of the most important parts of growing a successful business. After all, email campaigns are known for having the highest ROI for marketers. In fact, email marketing routinely beats out other strategies such as TV, radio, social media campaigns, video content, paid searches, and even affiliate marketing.
Not to mention, email marketing has the potential to beat social media by 40x when it comes to acquiring new customers. And since it's a well-known fact that acquiring a new customer costs five times more than retaining an existing one, wouldn't it be great to acquire new customers at the lowest cost possible?
Knowing which email marketing service to use, especially when you're just starting out, can be difficult. That's why we recommend using MailChimp for your email marketing needs. MailChimp is free for the first 2,000 subscribers, so long as you don't exceed 12,000 emails in a month.
Plus, it comes with features such as:
– Pre-designed email templates for sending out targeted campaigns
– The ability to create several lists and segment your subscribers based on interest
– Pop-up form creation for grabbing people's attention once they arrive on your site
– Google Remarketing, Facebook, and Instagram Ad integrations
– Abandoned cart technology
– Built-in A/B testing
– Basic reporting for monitoring campaigns and success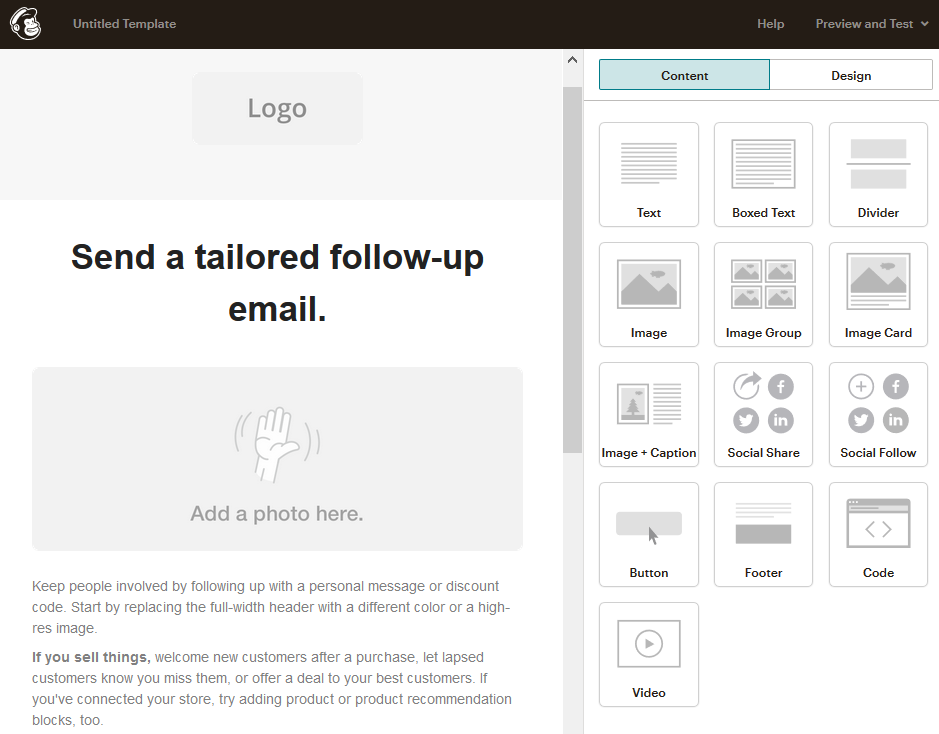 (Image Source – my account)
Lastly, MailChimp automates your email campaigns, thus making your life a whole lot easier.
If you're interested in taking your email marketing efforts to the next level, be sure to check The Entrepreneur's Guide to Email Marketing, among other eBook selections.
2. Google PageSpeed Insights
If your eCommerce site doesn't load within 3 seconds or less, you can expect nearly 40% of your site's visitors to leave, before ever checking out what you have to offer. That's why monitoring the speed and performance of your online shop on a regular basis is so important.
After all, you don't want to miss the opportunities of growing your business because you didn't know your site was taking too long to load. One of the best ways to track your site's speed is to use the free online tool Google PageSpeed Insights.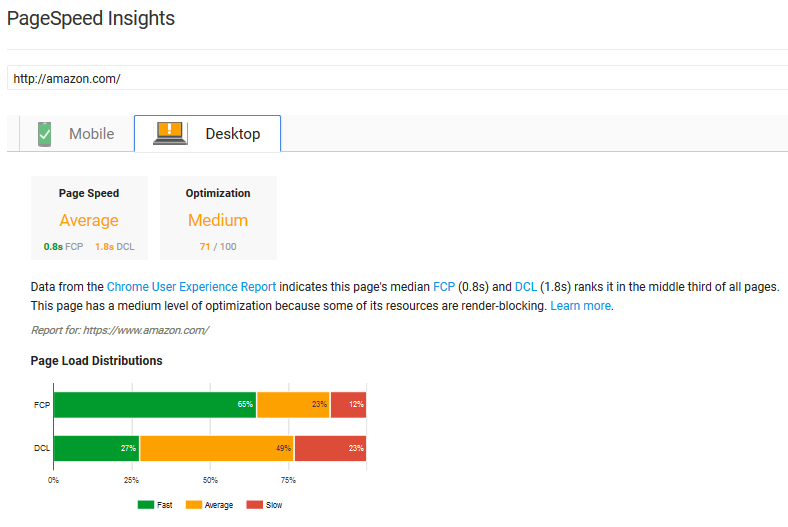 (Image Source)
After entering your site's URL, Google will analyze both your desktop and mobile sites to see just how fast they load. In addition, Google will suggest ways to make improvements.
For instance, you might consider:
– Compressing images before uploading them to your site
– Minifying CSS, JS, and HTML files
– Enabling browser caching
– Using a CDN to deliver site content worldwide
– Using a reliable hosting solution
In the end, the faster your site loads for site visitors, the more pleasing the user experience will be.
3. Mobile-Friendly Test
Speaking of testing your mobile site speed, it's crucial you make your online shop mobile friendly so that users can access it and make purchases, no matter where they are. To see how well your eCommerce shop displays on mobile devices, you can use one of the two free online tools: Google's Mobile-Friendly Test or Responsive Checker.
With Google's Mobile-Friendly Test, you'll learn whether your website is mobile-friendly or not.  You may even get a few suggestions from Google for making your site more responsive to small devices.
(Image Source)
On the other hand, with Responsive Checker, you'll not only see if your online store is mobile-friendly, but you'll also be able to navigate the site as if you were on a mobile device, to make sure the navigation and displays are right.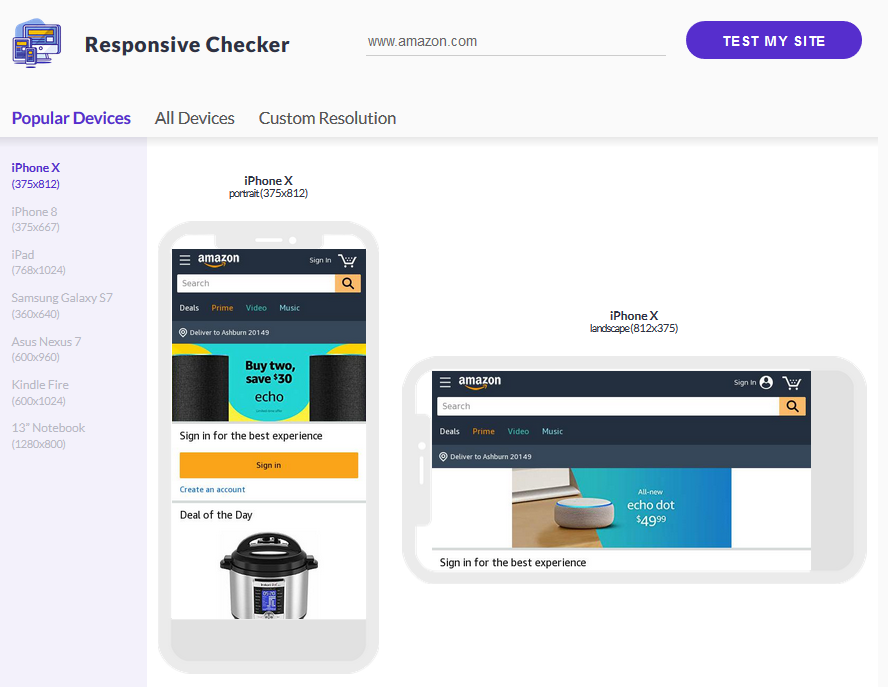 (Image Source)
Plus, you'll be able to test the display of your website on different devices such as smartphones, laptops, and even tablets, which really makes this tool helpful for improving the user experience no matter where the visitors access your site from.
4. CoSchedule
Publishing high-quality content on your website is just as important as selling products from home for customers to enjoy. After all, people want to know you have something of value for them. What they don't want to think about is that you're only after their money.
If you need help with your content marketing strategy, try using a tool like CoSchedule.
(Image Source – my account)
Here are some of this tool's best features:
– Sync your content calendar with other tools you use for content creation such as Dropbox, Google Docs, and Evernote
– Automate social media posts (created from your blog posts)
– Organize your team's workflow by assigning tasks and due dates
– Manage your email marketing efforts if you use MailChimp, Constant Contact, ActiveCampaign, or Campaign Monitor
– View detailed analytics to see how engaging your social media posts are
CoSchedule is an all-in-one content marketing tool that helps you stay on track. The more content you publish, and the wider your reach on social media is, the more traffic you'll drive to your site, leads you'll generate, and people you'll turn into paying customers.
Do you want to really kick your content creation into high gear and grow your business?
Look into creating a YouTube channel.
As one of the most widely viewed platforms and the second biggest search engine around, YouTube gives you the perfect opportunity to share a different kind of content with potential customers. And, since video consumption among users is on the rise, YouTube is a great platform for educating people about your products, showing them how they work, and directing them to your website to buy them.
5. Ubersuggest
Part of your content marketing strategy and overall plans to grow your online business will include driving more traffic from search results to your site. The only way to make sure your eCommerce shop ends up in the right search results for the right customer base is to focus on the keywords you're using in your content.
After all, if someone is interested in your site, clicks on it in search results, and realizes once they arrive that you don't have what they want, they'll abandon it immediately. This means you've not only lost that one individual lead, but also that your site isn't found by people that are interested in what you have to offer.
To fix this, use a neat tool such as Ubersuggest.
With Ubersuggest you can see how competitive a keyword is, and gather information such as search volume, SEO and paid difficulty, and estimated cost-per-click.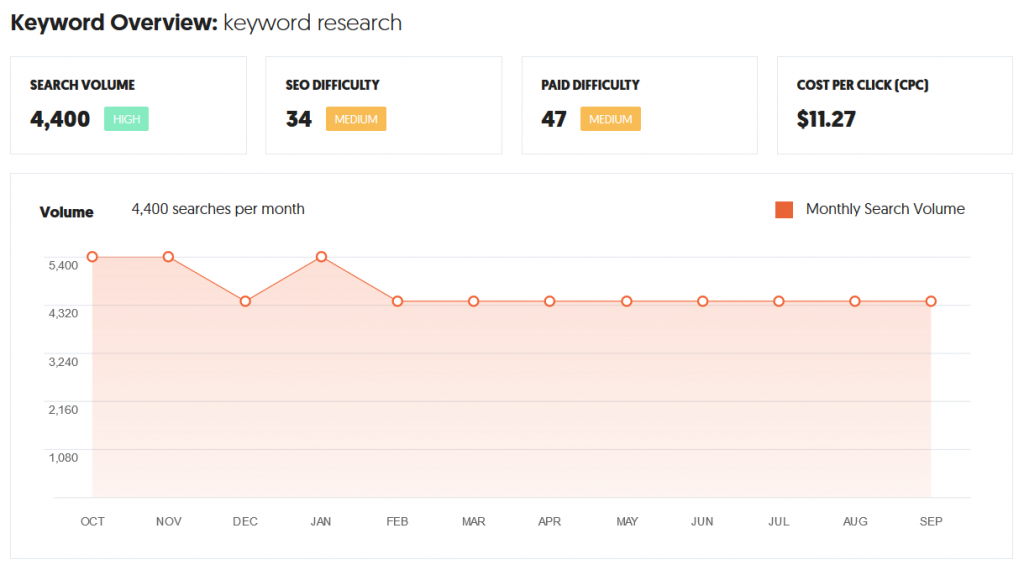 (Image Source)
In addition, you'll receive alternative keywords that you can use in your content to boost your SEO efforts and see some of the highest-ranking articles in Google that use that keyword.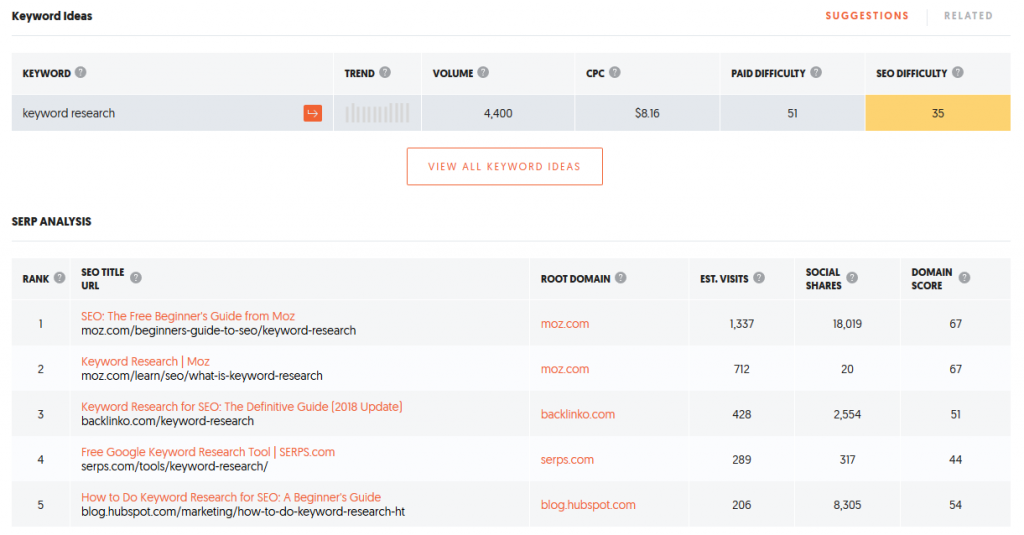 (Image Source)
If you need a more progressive solution, be sure to check out premium tools such as SEMRush or Ahrefs.
6. Google Analytics
For a more advanced analytics solution that spans your entire website, you should definitely add Google Analytics to your arsenal if growing your business is on your radar. Used to track where people come from and what they do once on your website, you can use this tool to find out important metrics such as:
– Number of page views
– Bounce rate
– Number of users
– Average session duration
– Number of sessions
– Pages per session
– Returning versus new visitors
– Language, browser, and location

(Image Source – my account)
Better yet, you can find out data related to your eCommerce shops such as revenue generated, number of transactions, average order value, eCommerce conversion rate, and most popular products.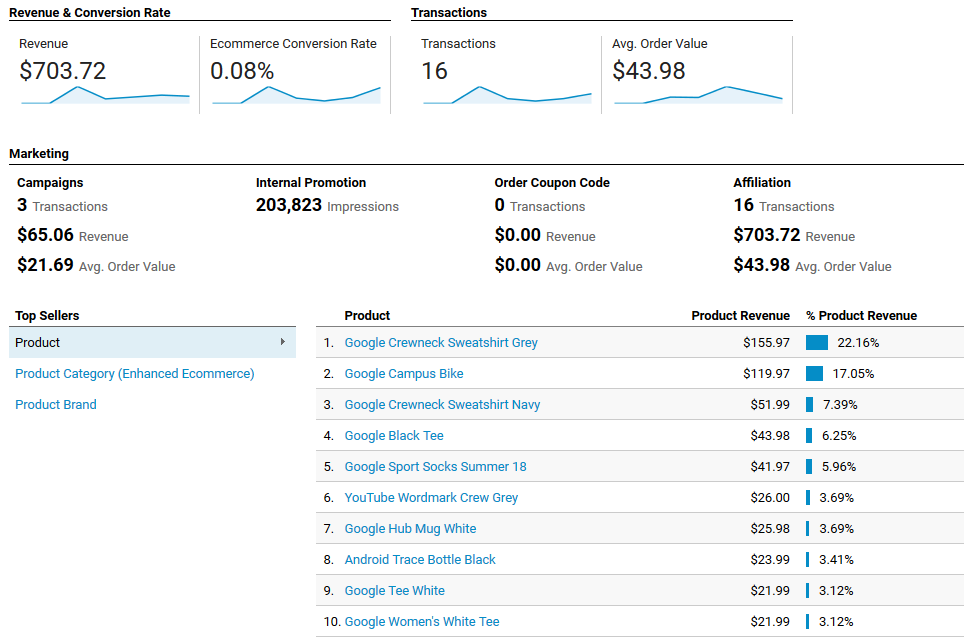 (Image Source – my account)
But perhaps the most important metric you can see in Google Analytics that relates to your online shop and business growth is your website's landing page activity.

(Image Source – my account)
This will give you information such as impressions and clicks for your landing pages, click through rates, average position in Google search results, bounce rate, and revenue. If you need help with creating a sales funnel for people to follow once they click on your site, be sure to check out this post on how to create an effective landing page.
Final Thoughts
Launching an eCommerce shop is not that hard to do. In fact, there are many resources out there that will guide you, step by step, in creating a beautiful looking online store. But growing your business is going to take more than just visual appeal. After all, customers aren't going to magically appear on your website ready to buy.
If you're just starting out in the online world or you want to take your business to the next level, arm yourself with helpful tools such as the ones mentioned above and get ahead of the competition. Use these tools to expand your brand's reach, to get you and your team organized and to drive leads that are likely to convert to your site.