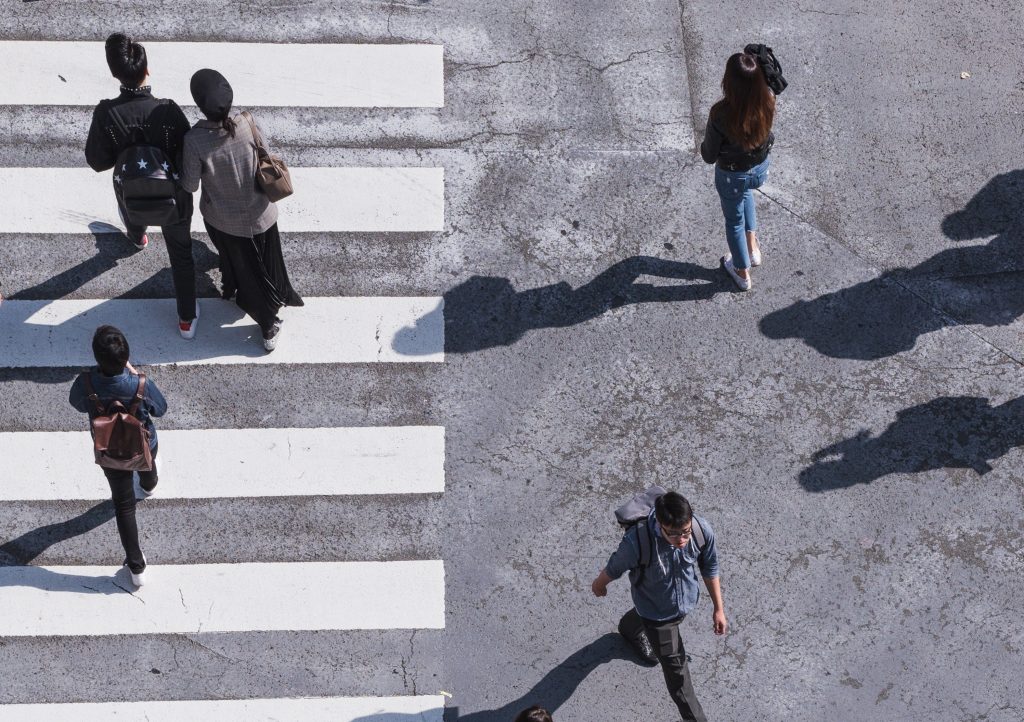 It's no secret that engaged website visitors convert better compared to others. In fact, Gallup states that 23% of total revenue typically comes from fully engaged clients. Such a tendency cannot go unnoticed, and entrepreneurs from all over the world are striving to increase their user engagement rates to drive sales.
In this article, we are going to discuss several tips and tricks that will help you increase user engagement rates and get more profit.
Why does engagement matter?
First, let's define what exactly is user engagement. Engagement indicates how much time a user interacts with your website. Downloads, comments, shares and other actions, all exist under the engagement umbrella.
Why is engagement so important? Nowadays, there's an abundance of choice, and if your site doesn't capture visitors' attention, or worse, if your site irritates them, your potential clients will simply go elsewhere. Most executives believe that having an engagement strategy is vital.
There are three more reasons why engagement is important:
1. Engaged clients feel like they're a part of your brand's community, which makes them more loyal to the brand.
2. The engagement rate influences your company's revenue according to Constellation Research.
3. Google is watching you. The better your website's engagement rate is, the higher this search engine may rank you. In addition, a properly tuned engagement strategy leads to one of the most powerful marketing instruments – word-of-mouth.
How can you increase the engagement rate on your website?
It's time to move forward and know by heart the methods that can help you increase the user engagement on your website.
Page load speed
There are few things more exasperating than slow-loading websites. According to Kissmetrics, around 40% of all visitors will close the page in case it loads in 3 seconds or longer.
In order to make sure that the load speed of your website is under 3 seconds, you can use one of the hundreds speed test services available on the internet.
The perfect load speed is below 3 seconds. If your site takes more than that to load, you can try to fix it on your own by making some minor improvements or you can find a dedicated web development team that will revise and optimize the code of the website to make it load faster.
Design matters
In the 21st century, design is above all and you should get used to it. Studies show that good design represents 94% of the overall impression.
There are several tricks you can try when it comes to the creation of a great UI/UX design:
Responsiveness
It's vital to deliver a good experience of browsing your website through mobile devices. Statistics claim that 52% of visitors will not use the websites that are not adapted for mobile devices. So, ensure that your site's content looks great on both desktop and mobile.


Layout
The UI design of the website should be simple and clean. Otherwise, it may confuse your visitors and they will leave.
Fonts
Beautiful fonts make users stay on the page longer and read more content. Correspondingly, they will convert better. Make sure that your main fonts are easy-to-read and that the complementary fonts are chosen with a visual hierarchy in mind.
Negative space
Do not overload your site's pages with content. Keep in mind that sometimes, less is more.
Test, test, test
You never know how much a page converts, or if it doesn't, unless you test various design options. This method is called A/B testing and you can see below how it works.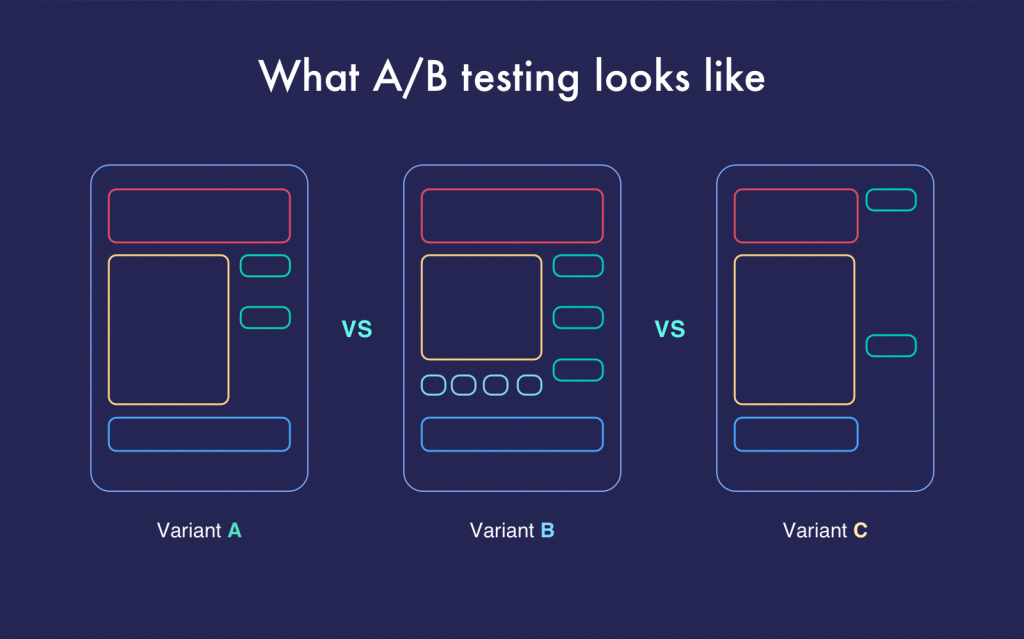 Content strategy
It's impossible to engage visitors without relevant content on the website. Launching a blog and creating a content marketing strategy will make your business thrive.
Here is what you should know about content marketing:
SEO
Search Engine Optimization is a great way to target and attract visitors. Use white-hat SEO to keep user engagement rates high.
Create client-centric content
Define what your visitors would like to read and cover their questions regarding your product/service with the help of an informative article.
Write simply and make your content look appealing
Avoid the use of complex sentences and try to explain notions in simple terms. Again, make sure your blog is designed well and that all the headlines are contrasting with the common text.
Build interaction with visitors
There are several ways to interact with your website's visitors:
Live chat
A live chat allows potential customers to get answers to their questions which, in return, increases their engagement and conversion probability. Make your chat visible but be careful not to make it stand out too much. In order to avoid answering common questions, you can add a FAQ page to the website.

Social networks
Enable sharing the content you create on social networks like Twitter, Facebook or LinkedIn, with the help of a specialized button.
Encourage users to interact
Encourage your visitors to interact with the website through leaving comments and rating articles or goods.
What metrics should you track?
To understand whether the steps you have taken are working or not, you should keep track of the metrics. There is no universal set of metrics that clearly indicates the level of user engagement, as they vary for different websites:
– Pages per visitor and engaged time are more commonly the metrics that news websites and blogs should track
– Core action metrics should be tracked by websites selling product or services to measure engagement
Below, we list some metrics you can track to measure user engagement. You can use the Google Analytics tool for this purpose.
Engaged time
This metric tracks visitors' on-page activity but only when the tab with your website is active. In other words, it measures the time users spend interacting with the website (e.g. clicks).
Bounce rate
Bounce rate shows how many users close the page below and above the set period of time. A higher bounce rate means that the visitors aren't interested in what they're seeing or that the page is too hard to use, and the users can't find the information they need.

Visitors
This metric stands for the number of visitors browsing through a page or the entire website. Visitors can be divided into new and returning.
Pages per visitor
It indicates how many pages a visitor has viewed in one session. The rates of all visitors are summed up and the average arithmetic number is calculated.
All the aforementioned metrics can be tracked with the help of Google Analytics and a variety of other tools like Adobe Analytics, Hubspot, WebEngage, etc.
About the Author:
My name is Nataliia Kharchenko and I am a Technical Writer at Cleveroad, a web and mobile app development company in Ukraine. We are focused on helping startups, small and medium businesses create competitive and winning software. I enjoy bringing the digital world closer to people and writing about technology, mobile apps, innovations, and progressive management models. You can contact me on Linkedin.
First photo by Ryoji Iwata